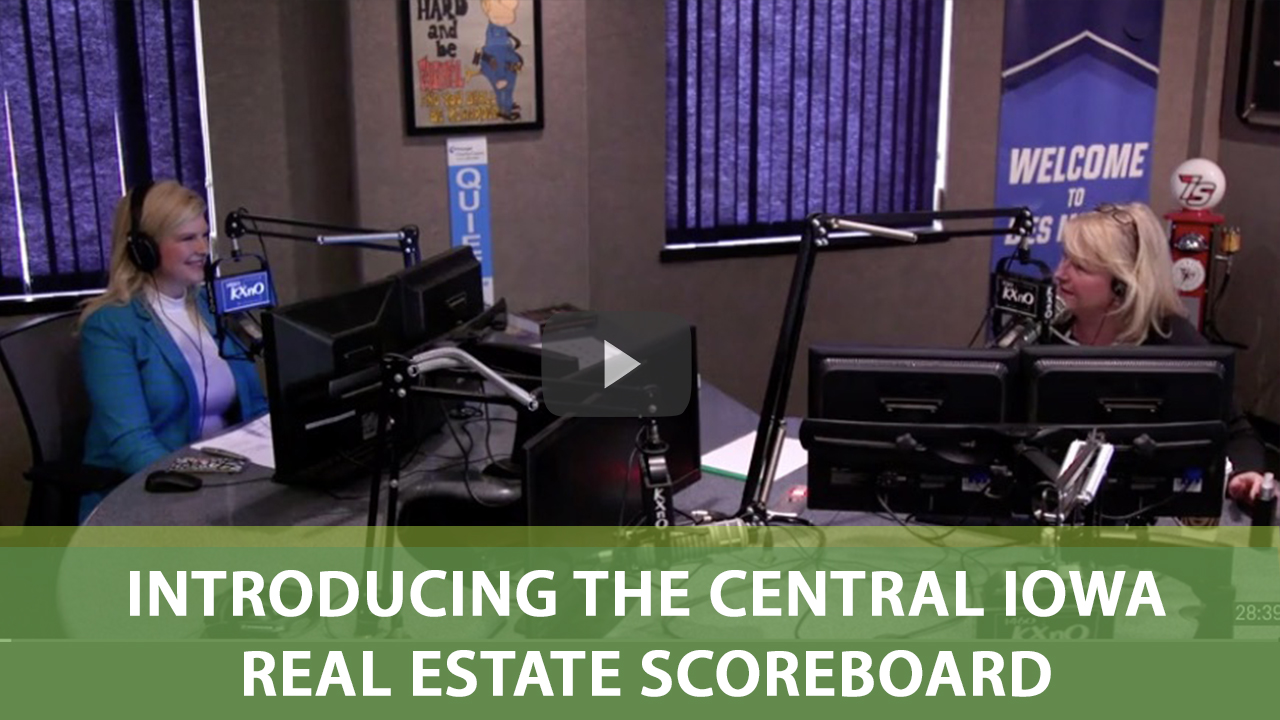 Here's everything you need to know about our new radio half-hour!
Our new radio show, The Central Iowa Real Estate Scoreboard, is aptly named but not just because it airs on sports station 1460 KXNO; the parallels between the sports world, life itself, and the real estate market run deep. For instance, life could throw you a huge curveball, and suddenly you need to relocate for a new job. Maybe after quarantining with your family for two months, you've finally admitted to yourself that your house isn't big enough (something we've been hearing from folks a lot lately).
Thankfully, every Sunday at 9:30 a.m., I'll be updating you on an ever-changing real estate market, and answering your questions so you can be equipped as a potential home seller, buyer, or investor. Ours is an equally exciting and challenging market to navigate. Since the onset of the coronavirus, the Misty Soldwisch Home Selling Team—like countless other professionals nationwide—has had to adapt our model for success. That's the benefit of having a whole team behind you though; when things get flipped upside down, you're able to change course rather quickly.
"Ours is an equally exciting and challenging market to navigate."
First, we studied those markets affected earliest by the virus and asked, "How are real estate professionals there responding, and how can we apply the most effective responses to Iowa?" Then, we leveraged the tools and technology we'd already been using by integrating it further into the process. Ultimately, people need to buy and sell no matter what's going on in the world—we had to be prepared to meet our clients' evolving needs.
Cited below for your convenience are timestamps that will direct you to various points in the conversation. Feel free to watch the full message, or use these timestamps to skip to topics that interest you most:
2:40 — The switch to virtual open houses
5:50 — How the virtual process works
7:20 — Who is active in our market?
8:18 — Changing trends in home buying
10:39 — The real value of swimming pools versus their perceived value
12:53 — Which home exterior projects are worthwhile investments?
14:59 — What homebuyers need to know about interest rates
18:28 — Is demand still outpacing our housing inventory?
22:35 — What is a 'normal' real estate cycle, anyway?
24:11 — The Misty Soldwisch guarantee explained
25:45 — The featured home of the week
28:00 — Wrapping up the show
As always, if you have questions about anything discussed in this week's episode or real estate in general, don't hesitate to reach out by phone or email or visit soldincentraliowa.com. Our team is here to be a resource for you!